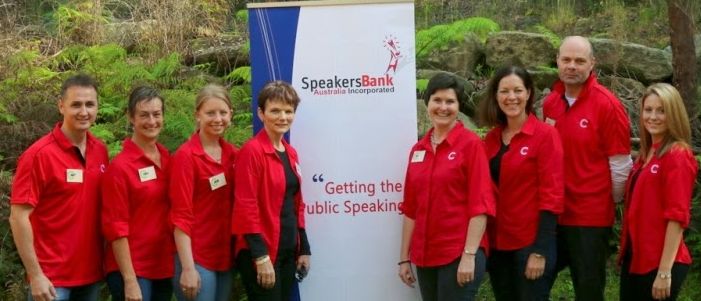 Dale Rees-Bevan
Dale Rees-Bevan, President of SpeakersBank Australia and ChatterCamp Program Manager, loves co-ordinating the holiday program for children. Dale is a speaker and presentation skills trainer for a range of organisations and runs The Speaking Formula for individuals wishing to undertake professional development on their own.
Allan Rees-Bevan
Allan Rees-Bevan, a Toastmaster of 25 years' standing, is a software consultant and company director in real life but has a passion for speaking, presenting and helping children develop better communication skills. Inspired to help their son develop his skills, Allan loves challenging the groups at ChatterCamp to become more confident speakers.
Dianne Sammut
Dianne Sammut, Director of SpeakersBank Australia, has been a Toastmaster for 25 years and has run numerous public speaking courses for a wide range of ages. Dianne loves working with young people to bring out the best and has put together the debating program for ChatterCamp.
Matt Tonkiss
Matt Tonkiss, an account manager in real life, is also an accomplished Toastmaster. Matt's energy and enthusiasm are not only great assets in the workshops but also during music trivia and on the dance floor - invaluable to help get the party started! Matt has developed some great material on how to get out of your comfort zone and getting the right mindset for speaking, which is of continued benefit to our ChatterCampers.
Rowan Kunz
Rowan Kunz believes that education is the key that unlocks every young person's potential, and this lies at the heart of his passion and work with Art of Smart Education, an award winning provider of academic tutoring and mentoring for primary and high school students. Rowan is an experienced Toastmaster and delivers study skill and peak performance workshops for high school students across Australia.
Suzanne Theuns
Suzanne Theuns from IBM uses her management expertise to help with the running of the ChatterCamp program, and also helps with the photographs of the camp and the monitoring of the participants' welfare.
Oksana Valentine
Oksana Valentine is a professional trainer specialising in English Second Language students. Her creativity and experience in the training arena are of great benefit to the ChatterCampers. Oksana is also an experienced Toastmaster who likes to use her knowledge and communication skills to help others build their confidence.
Kieran Rees-Bevan
Kieran Rees-Bevan has been attending ChatterCamp since its inception and then joined the leadership program, first as a junior leader then a senior leader. Kieran enjoys debating and is extremely helpful on the administrative side, as well as being a quietly encouraging presence.
Alanah Schier
Alanah Schier first attended ChatterCamp in Year 5 and then joined the leadership program, first as a junior leader, then a senior leader. Alanah loves speaking and is a great asset helping with younger children and inspiring all the attendees.
Deborah Keep
Deborah Keep loves taking the time off from her own practice of training and mentoring corporate clients to allow the ChatterCampers to benefit from her expertise. Deborah's specific focus is on changing mindsets, and when it comes to presenting, helping people of all ages to get into positive states for speaking with confidence. She finds it extremely rewarding working with younger people and firmly believes that the skills learnt at ChatterCamp will help them on many levels throughout life.
Jessica Geale
Jess Geale, a primary school teacher and Toastmaster, uses her professional and Toastmastering skills to help run the ChatterCamp program. Jess helps us keep the right balance of order and organisation and holiday camp fun, with her endless supply of game and activity initiatives.
Jaime Mahony
Jaime Mahony, a primary school teacher and Toastmaster, not only helps with facilitating workshops but acts as our on-site nurse. Jaime's nurturing nature and organisation skills means she is the go-to person when band-aids and medication are required; she is also very good with those fleeting moments of homesickness.
Christine Deutsch
Christine Deutsch, accomplished Toastmaster and life coach, also takes time off from her business, Endless Opportunities, to use her professional and speaking skills to help with the workshops and encourage children to do their best.